From the District Governor


A Lot to Be Thankful For ...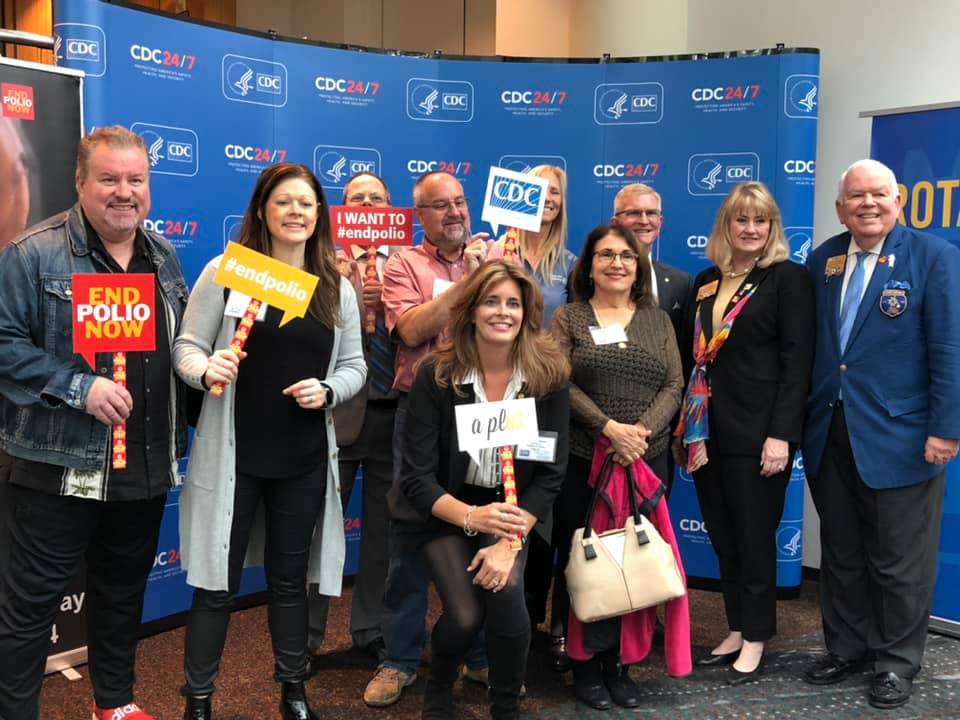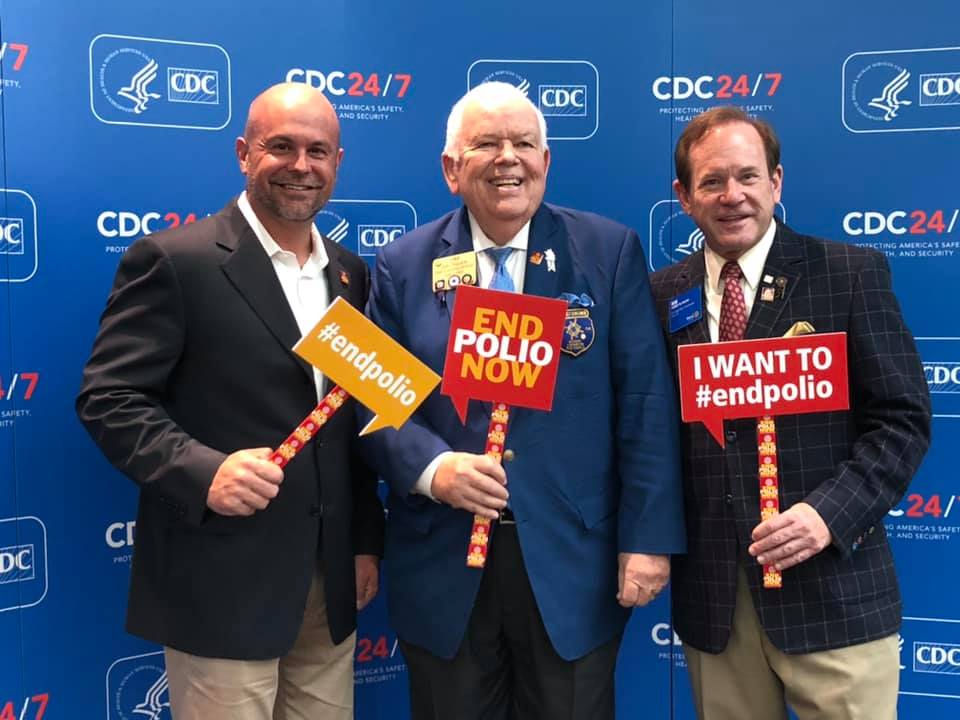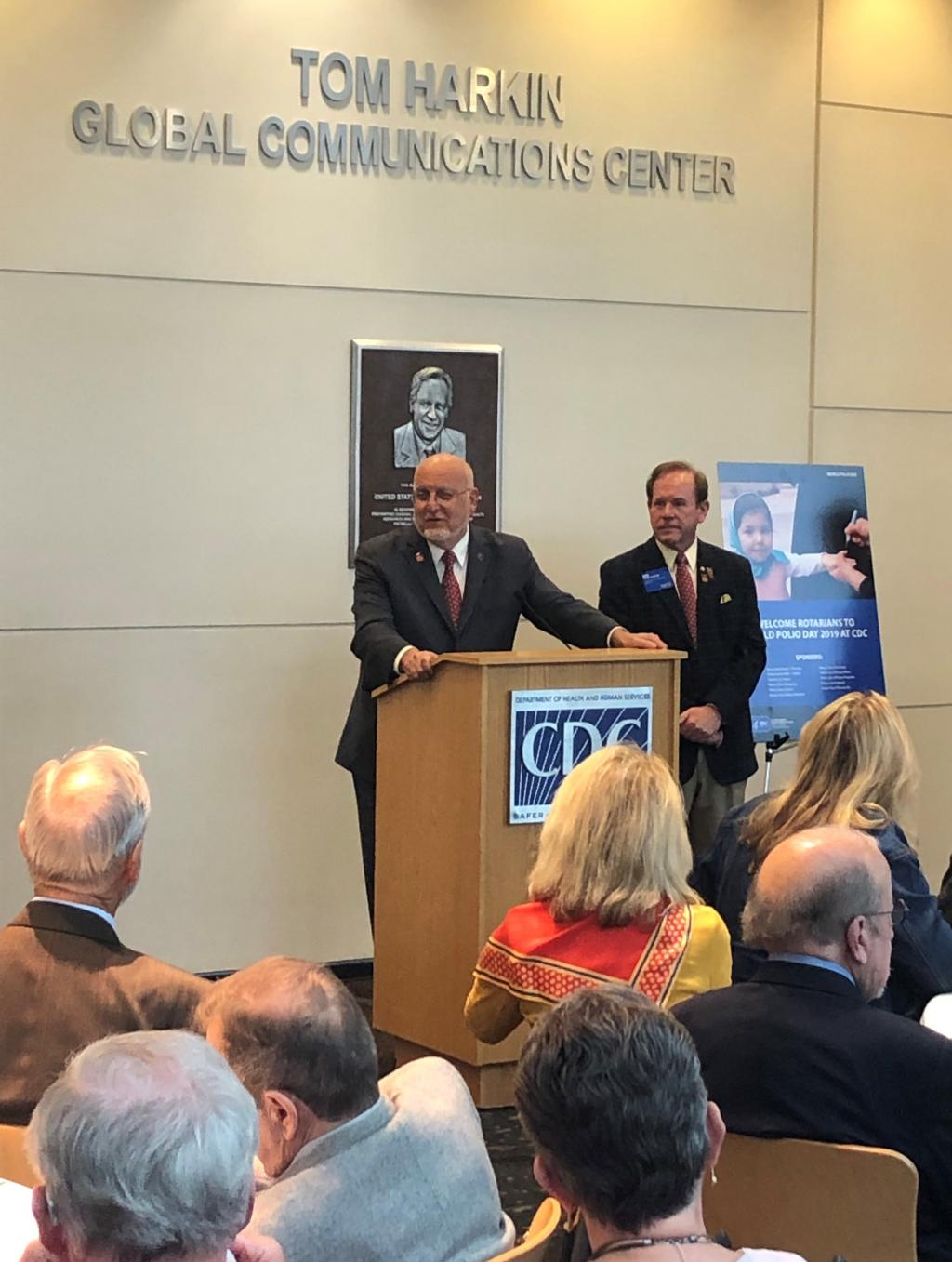 As we approach Thanksgiving and I look back over the last month in Rotary, there is so much to be thankful for:
The announcement on World Polio Day that we have eradicated wild Polio virus Type 3 and that the continent of Africa is three-years polio free ... that means we have eradicated wild polio viruses Types 2 and 3 and have only Type 1 to finish our legacy and free the world from this deadly disease. And, of course, two countries to go - Afghanistan and Pakistan. Many of us gathered at the CDC on World Polio Day to celebrate all that we have done - and recommit ourselves to what we will do to finish our work to End Polio. The pictures with this article are from that CDC event.
The celebration of 100 years of the Rotary Club of Marietta ... You can read about their history in this newsletter and I am guessing you will be as much in awe as I am - not only of the incredible accomplishment of 100 years of service, but the amazing number of current members - more than 30 - who represent multi-generational membership in that Rotary Club. We honored four members who each have more than 50 years in membership and another 30 members with at least 30 years each. And the club honored its 100th anniversary with a gift of literacy - with the help of a District Challenge Grant, they will provide literacy packets to the parents of the expected 5,500+ infants who will be born at WellStar Kennestone Hospital in the coming year.
The work we do in our communities and around the world to make the lives of others better ... November is Rotary Foundation Month and you will read a lot in this newsletter about what we are doing to further Rotary's work in each of its six areas of focus. Together, our efforts through our Rotary Foundation represent more that $2.5 million in district and global grants - and with your continued generosity, we can keep making a difference in our communities and the world well into the future.
Your hard work and friendship … Donna and I feel so blessed to be able to share time with all of you this year. Our club visits have been amazing and the commitment and enthusiasm you all have for Rotary and connecting Rotary to the world is humbling.
We wish each of you a joyful Thanksgiving with family and friends and look forward to spending more time with you all as we continue through this Rotary year.
Posted by Jim Squire
November 5, 2019